Hawaii: Things to Do and
Places to See on the Big Island
The Big Island of Hawaii has things to do and places to see for everyone. Sometimes, the best vacations are laid back with nothing on your to do but reading your favorite book. If that's the case, just find your favorite beach and relax—Need help? Check our Big Island Beach Guide. But, if you're interested in exploring and you want to experience more of Big Island Hawaii and the things to do there, you'll want check out some of these unique places that make the Big Island such an interesting place to visit.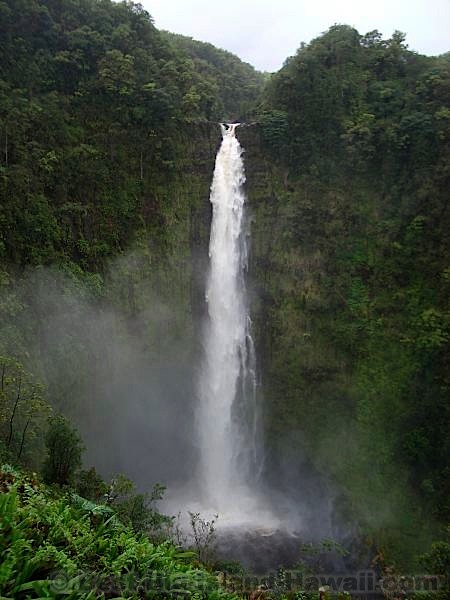 Akaka Falls
The Big Island of Hawaii has some
amazing beaches
for your quintessential Hawaii experience but the largest of the Hawaiian Islands has so much more too see and experience than that. From cities and towns to natural wonders like waterfalls and lush green valleys, here are some of the great places to check out on the Big Island of Hawaii and things to do while you're there. The cities of
Kailua-Kona
and
Hilo
are the main centers for shopping, dining. Luxury resorts featuring fabulous spas and award winning golf courses are on the Kohala Coast (not to mention some of the best beaches in the state). Experience the amazing beauty of the deep blue ocean at
South Point
or
Kealakekua Bay
and check out a waterfall more than twice as tall as Niagara Falls. Hike the lush green landscape of
Waipio Valley
and you'll feel like you just walked onto the set of
Lost
. And don't forget to don't forget to find time on your trip to Big Island Hawaii for things to do like the world famous Hawaii Volcanoes National Park with its active volcanic crater and surface lava flows. Plus there's the not-to-be-missed breathtaking
summit of Mauna Kea
at nearly 14,000 feet above sea level.
Otherwise, here are some of the unique spots to check out that make the Big Island such an amazing destination for everyone from relaxation enthusiasts to adventure junkies…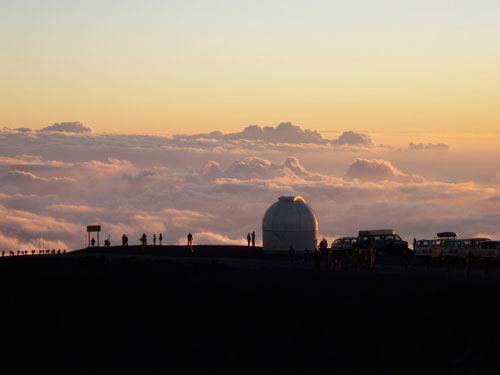 Mauna Kea
From seashore to nearly 14,000 feet in a short drive. The top of Mauna Kea is one of Hawaii's most sacred places and home to world-class observatory telescopes. An amazing view by day and stargazing like you've never done at night.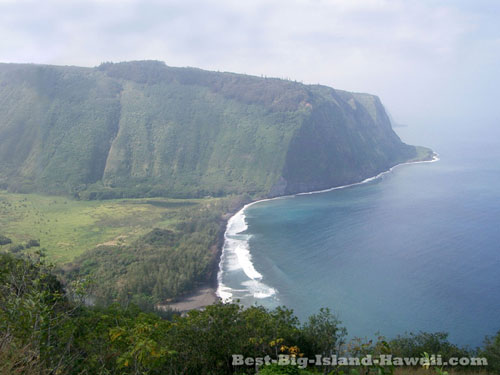 Waipio Valley
Once the home of Hawaiian royalty. Drive or hike down into Waipio Valley where you'll find waterfalls, a mile-long black sand beach, lush rain forrest, taro fields and more.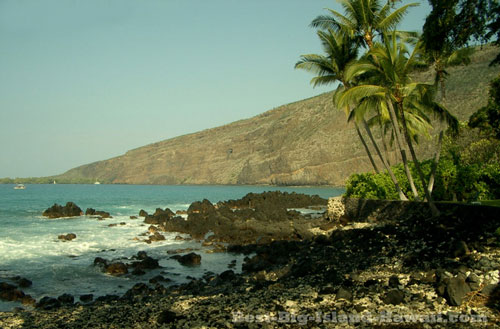 Kealakekua Bay
Just a short car ride south of downtown Kailua-Kona is Kealakekua Bay. It's famous for beautiful ocean views, Kona Coffee, great food and Hawaiian history.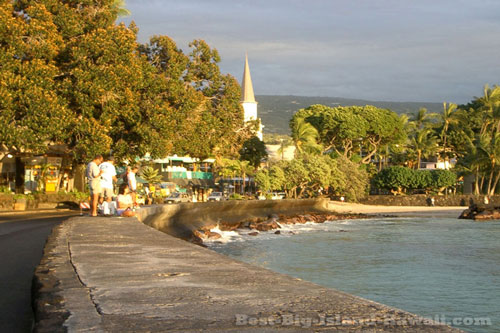 Kailua-Kona
It's almost always sunny in Kailua-Kona on the west side of the Big Island. Check out shopping, dining and amazing sunset views.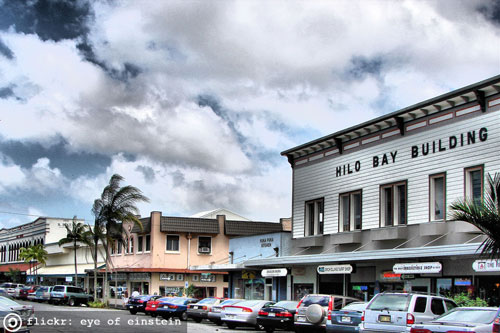 Hilo
Take a break from the sunny Kona side and explore verdant Hilo with it's spectacular gardens and waterfalls.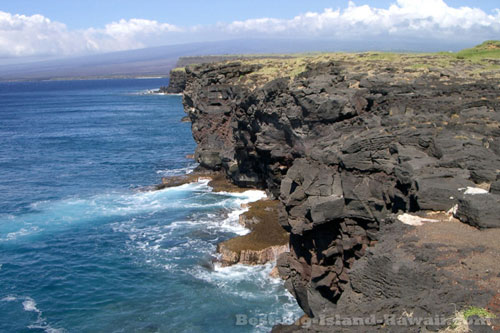 South Point
The southernmost point on the Big Island and the entire United States. Fearless cliff jumpers take the plunge and the rest of us enjoy the view.
Akaka Falls
This impressive waterfall on the Island's green east side is easy to get to and features some nice trails through bamboo rainforest.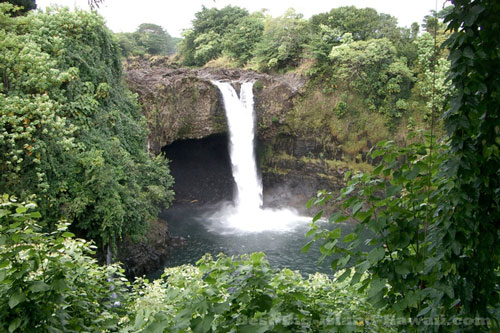 Rainbow Falls
Smaller than Akaka Falls but very pretty. The name comes from the fact that you can sometimes see a rainbow over the falls.
Go back from Hawaii: Things to Do
and Places to See on the Big Island to Home