Big Island Accommodations:
Deciding Where to Stay
Figuring out your Big Island accommodations is probably your starting point for planning your trip. Of course, the decision of where to stay on the Big Island is an important one and will shape other aspects of your visit. Are you looking to relax or spend your time exploring? Do you want to be close to the action or in a remote location? Do you want to make your own bed and cook your own meals or have turndown and room services? The best Big Island accommodations to suit your style will depend on how you answer these questions and others.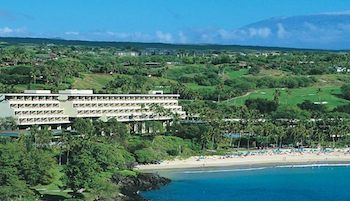 Luckily, there are a huge range of options for Big Island accommodations—ranging from budget choices like hostels and camping to standard hotel rooms to luxury resorts and with everything in between.
One of the first things to consider is where you want to spend your time on the Big Island of Hawaii. If you want easy access to the best beaches, spas or golf courses, you may want to consider a resort hotel on the Kohala Coast. If you plans revolve around exploring the Hawaii Volcanoes National Park, your best bet might be a great Bed & Breakfast in that area. If being close to great bars, restaurants and shopping is at the top of your list, finding a place to stay in Kailua-Kona would be a good choice.
Then there's the question of what kind of accommodations make the most sense for you. Typical hotels are a convenient option and the Big Island has plenty of great hotel options. But staying in a hotel means that you be eating at restaurants for all of your meals. Options like a timeshare or vacation rental in a condo can be great because you can cook some great meals "at home" and dine out when you want. These options are all over the island and are also great for keeping costs down when sharing with larger families or groups of friends. If you're a frequent visitor and and are looking for great Big Island accommodations that you can keep going back to as a home away from home, you might even want to think about buying a timeshare or investing in real estate. Or, if you like to rough it and want to stay close to nature, then camping might be your best option. County, state and national parks offer various campsites with a range of amenities and options ranging from pitching a tent and fending for yourself to well-equipped cabins.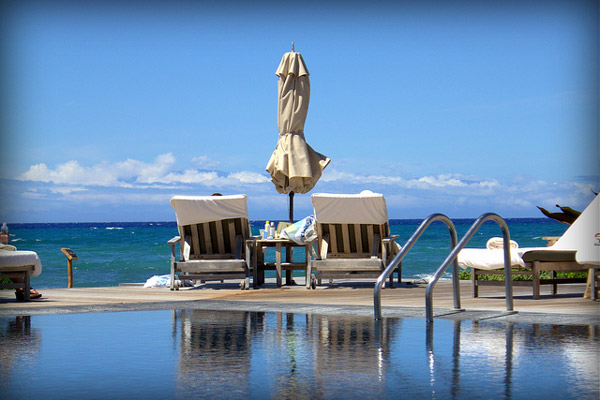 Hotels
Decide whether a Big Island hotel is the best choice for your stay and the kind of experience of the Big Island you are planning. And then consider what location and type of hotel makes the most sense for you and your budget.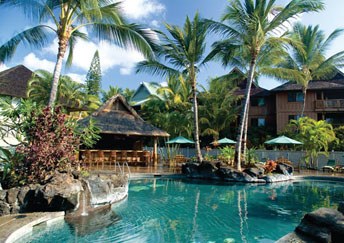 Timeshares
Buying a timeshare can give you a home away from home on the Big Island that you can keep coming back to. But you can also rent someone else's timeshare. Find out about how to save money by buying or renting directly from Big Island timeshare owners.