Stargazing on the Big Island
The stargazing on the Big Island of Hawaii is some of the best in the world. Out in the middle of the Pacific Ocean and far away from major air and light pollution, the Big Island is almost always ranked at or near the top of any list of top stargazing spots in the world.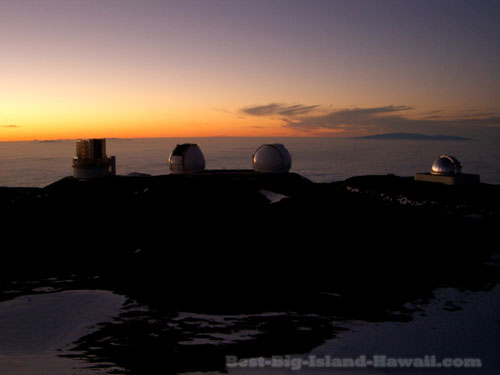 You'll be able to enjoy amazing stargazing on the Big Island just about anywhere—just look up and enjoy the view of the night sky and you'll probably see many more stars than you're used to. But, for the real Big Island stargazing experience, Mauna Kea is the place to be.
At 13, 796 feet above sea level, the summit of Mauna Kea is the highest point on the Big Island and in the State of Hawaii. Usually above the clouds, the summit is home to 13 world class telescopes where professional astronomers from all over the world come to observe the night sky. While these telescopes aren't typically open to the public, you can still get a great stargazing experience on Mauna Kea by visiting the Visitor Information Station.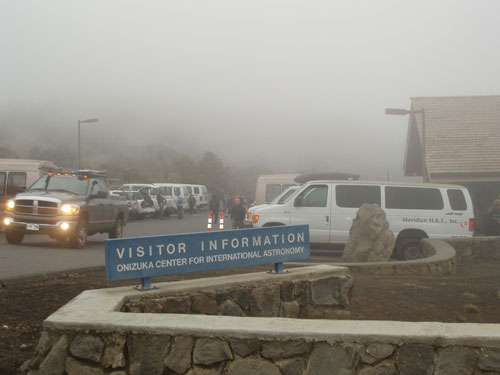 The Visitor Information Station sits at 9,300 feet and you will pass it on your way to the summit. Every evening, between 6:00 and 9:00 pm, the Visitor Information Station hosts free stargazing with some pretty impressive telescopes. The evening begins with a film followed by a talk about the night sky where the major constellations are identified and described. Then visitors get the chance to look through several telescopes that volunteers set up and focus on notable objects in the sky including stars, planets, clusters, and galaxies. Through these telescopes you can see things like Saturn and its rings or the orange color of Mars. The volunteers are students, amateur astronomers and other knowledgeable staff who make stargazing on the Big Island a memorable experience by providing their expertise and a view of the sky that you don't get everyday. For the best view of the stars, consider visiting when there's a new moon rather than a full moon and the sky is the darkest.
This free stargazing program relies on donations from visitors so, if you enjoy the view, please help support the program by making a donation.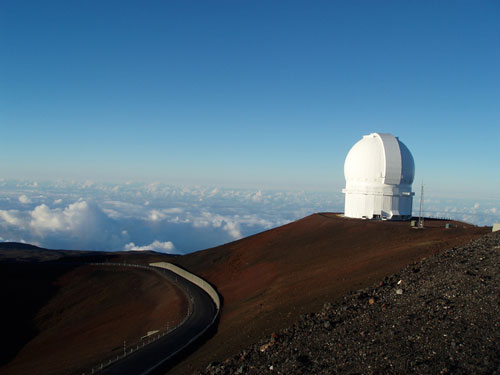 For more information on visiting the summit of Mauna Kea and the Visitors Information Station including how to get there, when to go and important safety tips, check out our page dedicated to enjoying the Mauna Kea summit.
Also check out the website of the University of Hawaii's Institute for Astronomy where you can get up to date information on current weather conditions and stargazing programs.
Go back from Stargazing on the Big Island
to Big Island Activities